Discover the Experience Card
Get discounts on cultural shows and entertainment and enjoy an active lifestyle for less.
Sign up here, or apply in person at Bournemouth International Centre, Bournemouth Pavilion and at BH Live Active centres: Littledown, Pelhams, Queen's Park, Sir David English, Corfe Mullen and Stokewood. Or if you're a Portsmouth resident, you can sign-up in at Pyramids and Mountbatten Leisure Centre.
BH Live Active members are automatically part of the Experience Card – see your membership card for details.
View Experience Card offers here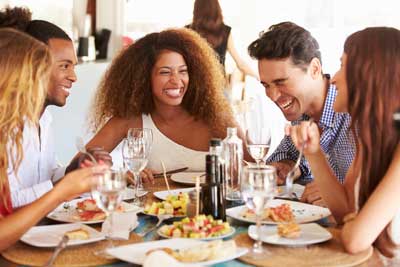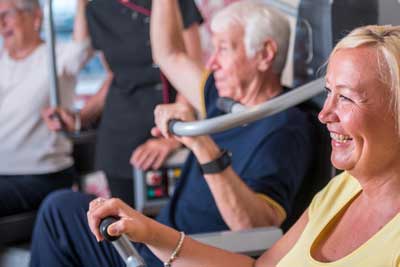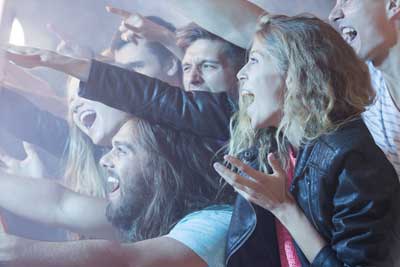 ---
Our Access Scheme
The Experience Card provides a range of offers and discounts on cultural and leisure activities, services and products across our venues and centres.
The Access Scheme, which is part of the Experience Card, gives customers further offers and discounts across our leisure centres, and it also provides information and extra services when using BH Live Tickets for customers who have accessibility needs or impairments and require assistance.
If you have a CredAbility Access card (formerly called "Nimbus" card) then you do not need to pre-register – just show your card when you visit one of our venues and we will sign you up instantly.
For further details on eligibility and how to apply, click here.
Once your details have been taken and your eligibility checked, you will benefit from all offers found here.
Terms and Conditions
Your Experience Card benefits will be activated up to 14 days after initial application.
The card is not transferable; it may only be used by the person to whom it is issued. Any tickets booked cannot be transferred, exchanged, refunded or returned unless the event or activity is cancelled, moved to another date, or details of the event or activity are significantly changed after an order has been placed.
Offers, facilities, activities and events under the card scheme are subject to availability and in some instances the card must be presented at the time of booking the offer/facility/activity/event otherwise the full charge is payable (NB: Offers from BH Live Tickets do not require the card to be presented) . Offers can be withdrawn at any time, do not apply to facilities/activities/events/tickets already purchased and cannot be used in conjunction with any other offer or concession. Age restrictions may apply to some offers/events. Some third party offers may change from time to time and is at the discretion of the business supplying the offer.
The replacement of a lost card will regretfully incur a £2.50 fee and can only be issued on site at one of our leisure centres.
If you are under 16 (age 0-15 inclusive) your parent or guardian must sign this agreement and submit their email address on your behalf. By signing this agreement your parent or guardian agrees to be responsible for your behaviour and actions at all times and to pay us any amounts that are due on your behalf.
BH Live may withdraw from use the card of any person who permits fraudulent use and reserves the right to amend or withdraw all or part of the benefits/offers/activities/facilities offered and/or these terms and conditions of use at any time.
If you qualify for the Access Scheme you must present the relevant and correct form of ID at your preferred leisure centre or venue upon application. For leisure centre membership your photo will be taken for our records.
The Access Scheme membership is valid for 12 months from initial application. After 12 months, Access Scheme members will need to reconfirm their eligibility and provide relevant proof of ID.
Access Scheme eligibility criteria is subject to change.
Please note these are the Terms and Conditions for the Experience Card only. There may be additional terms and conditions in regards to offers, facilities, activities, events and memberships.